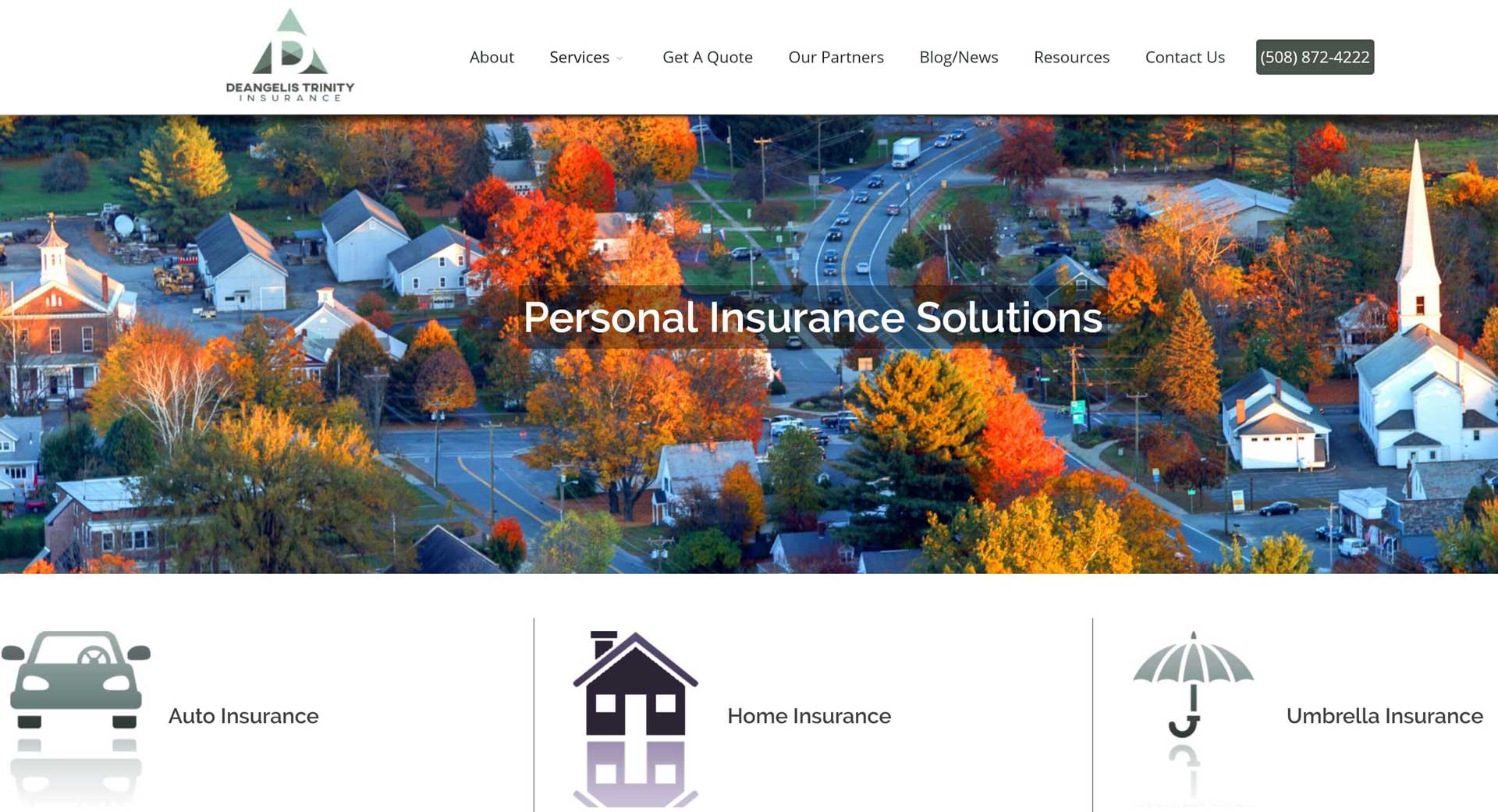 DeAngelis Trinity Insurance Agency Launches A New Website To Better Serve Our Customers
Welcome to our new website! DeAngelis Trinity Insurance Agency, Inc. is your local independent insurance agent. Family owned and operated since 1955, we serve the Framingham and surrounding communities. Our mother-daughter team strives to meet the insurance needs of you and your family by providing coverage options for your home, auto, or business.

We represent top-rated companies, and we'll work closely with you to secure a policy that's the right fit for you. We'll talk about the financial benefits of placing both your home and personal auto policies with the same company. Maybe you're finally ready to consider that umbrella policy that you always meant to ask your old agent about. Perhaps you're moving out of your parents' house for the first time and are considering a renters policy for all of your stuff – it's not as expensive as you might think! Maybe you just started a new business with employees and you need workers compensation and commercial liability coverage, not to mention coverage for all your equipment and commercial vehicles… we can help you get the coverage you need!

Please take a few moments to browse our website to learn more about us and the products we offer.

We look forward to working with you and your family. Call for a free quote today!